If you love food - and love to take pictures - we've got perfect meals for both your stomach and Instagram feed.
Share your good times and great food with us using #INElkhartCo on Instagram.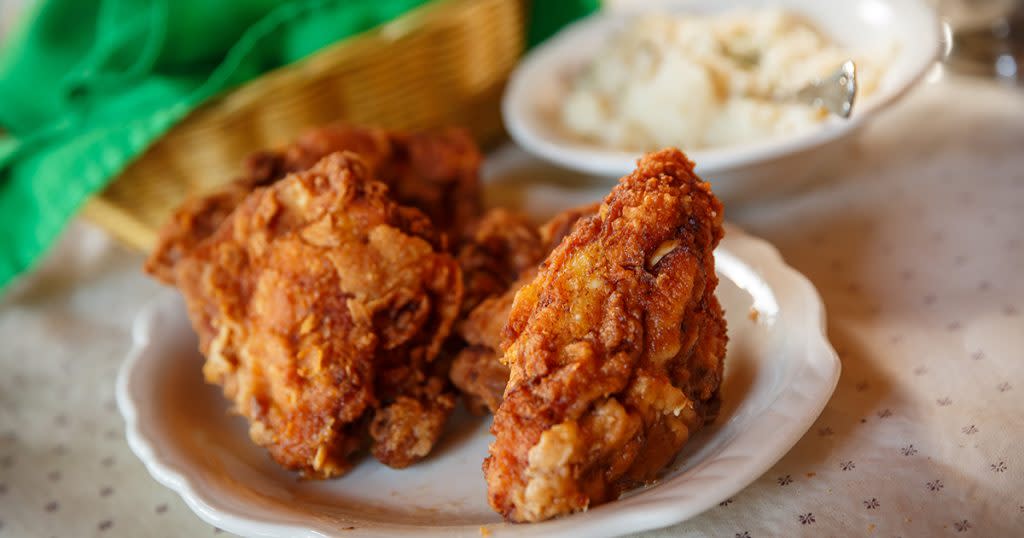 If you're craving comfort food, we've got you covered. For fried chicken, homemade noodles and all the fixins, Amish Acres, Das Dutchman Essenhaus and Blue Gate Restaurant are all great places to get a picture-perfect plate of golden deliciousness.
Amish Acres 1600 W. Market St. (U.S. 6), Nappanee
Das Dutchman Essenhaus 240 U.S. 20, Middlebury
Blue Gate Restaurant 195 N Van Buren St, Shipshewana
Coming with a group of 15 or more? Mullet's, Country Corral and The Carriage House bring home-cooked to a whole new level with an in-home Amish meal experience. Contact Sonya Nash for details.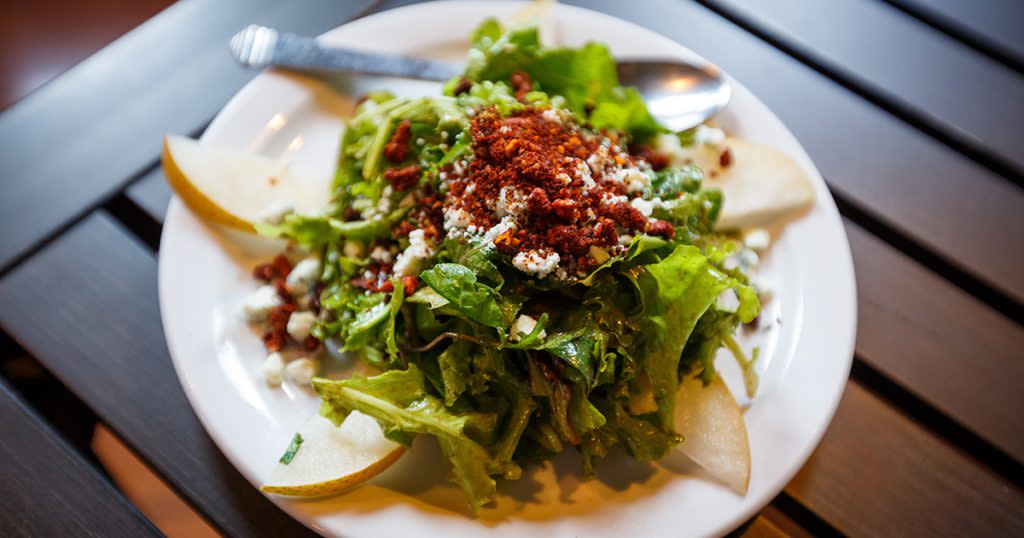 As if Kelly Jae's building in downtown Goshen wasn't Instagram-worthy enough (hardwood floors, brick walls, and an original tin ceiling - oh my!), their dishes will want you sneaking a picture (and bite!) of everyone's meal!
Kelly Jae's Cafe 133 S Main St, Goshen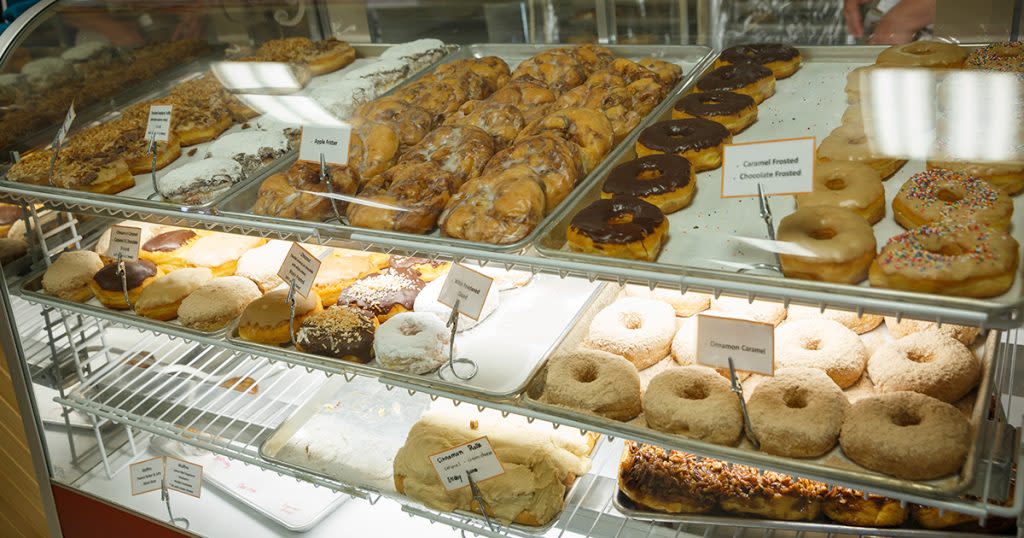 Start your morning (or afternoon) with a difficult choice: choosing the perfect splurge from over 20 types of donuts plus other bakery items like muffins, cookies, cinnamon rolls, apple fritters, pies and more. If you're not #INElkhartCo right now, don't worry … Rise'n Roll has locations in Fort Wayne, Mishawaka, Valparaiso, Greenwood and Warsaw!
Rise' n Roll Bakery 1065 N 1150 W, Middlebury
Other locations can be found here: https://risenroll.com/locations/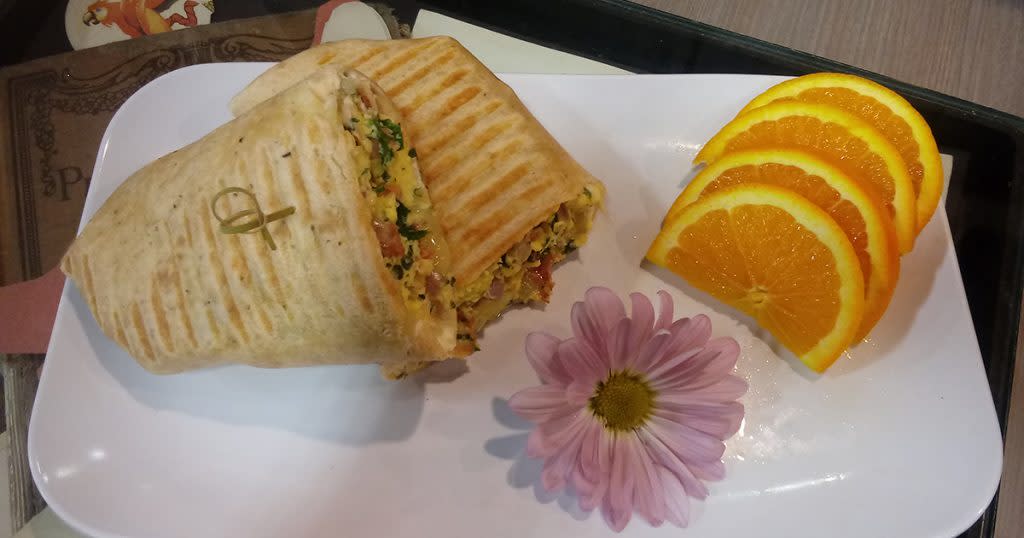 More than just the area's largest garden center, Linton's has a beautiful veranda outdoors overlooking their gardens. Find a comfy spot there and feast on taste-bud-pleasing fresh and healthy meals for breakfast, lunch and dinner!
Linton's Enchanted Gardens 315 County Rd 17, Elkhart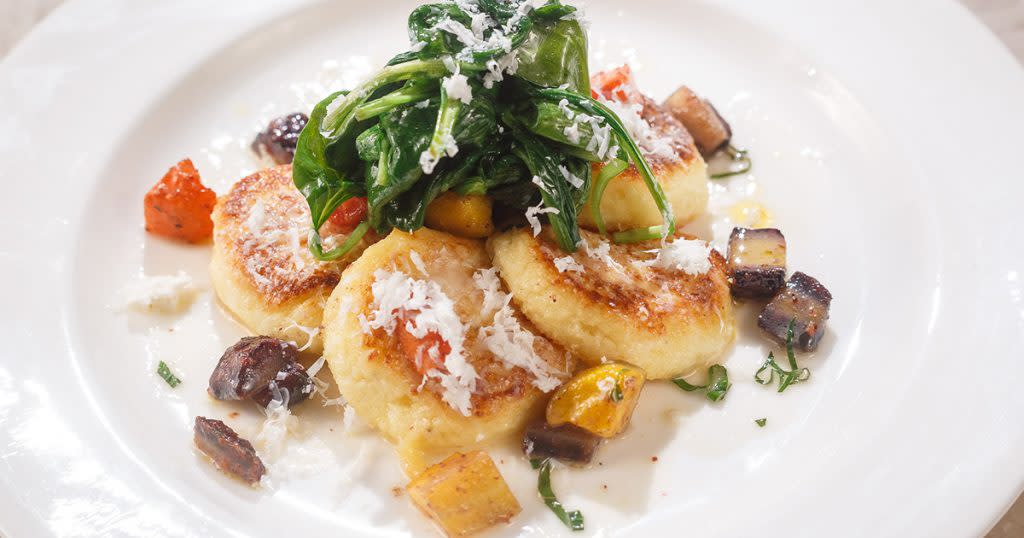 Artisan's menu is jam-packed with picture-perfect cuisine showcasing farm-fresh ingredients. Indulge in richly flavorful rib-eyes, classic side dishes, and house-made desserts, paired with delicious cocktails and a well-curated wine list.
Artisan 505 South Main Street, Elkhart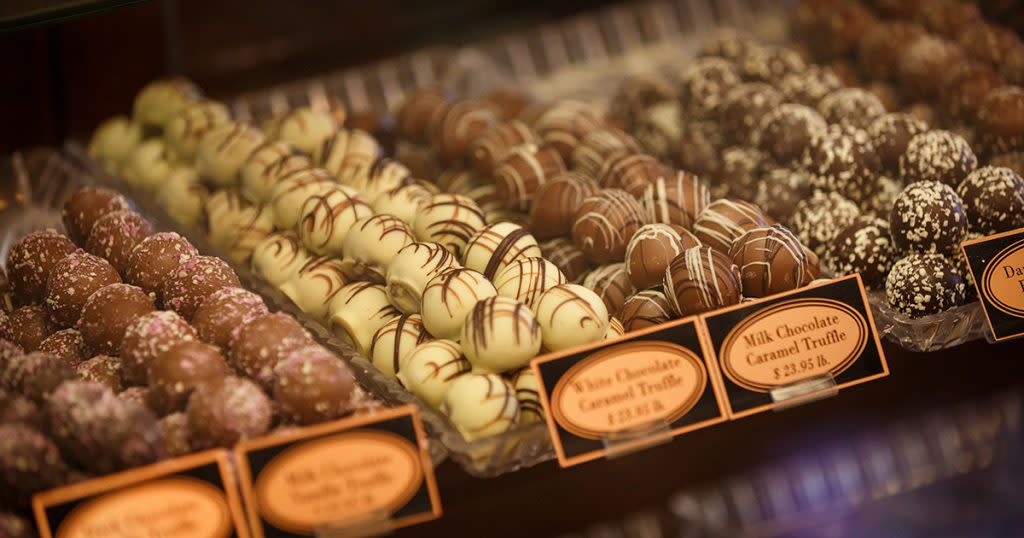 Did someone say mouth-watering chocolates?! Maybe it was just us, but we heard it!  We've got you covered #INElkhartCo with several great chocolatiers including Veni's Sweet Shop and Olympia Candy Kitchen. Grab a hand-dipped chocolate for yourself or pick out an assortment of creams, melt-aways, solids, nut clusters, raisin clusters, haystacks and malts to take back home.
Veni's Sweet Shop 101 W Market St, Nappanee
Olympia Candy Kitchen 136 N Main St, Goshen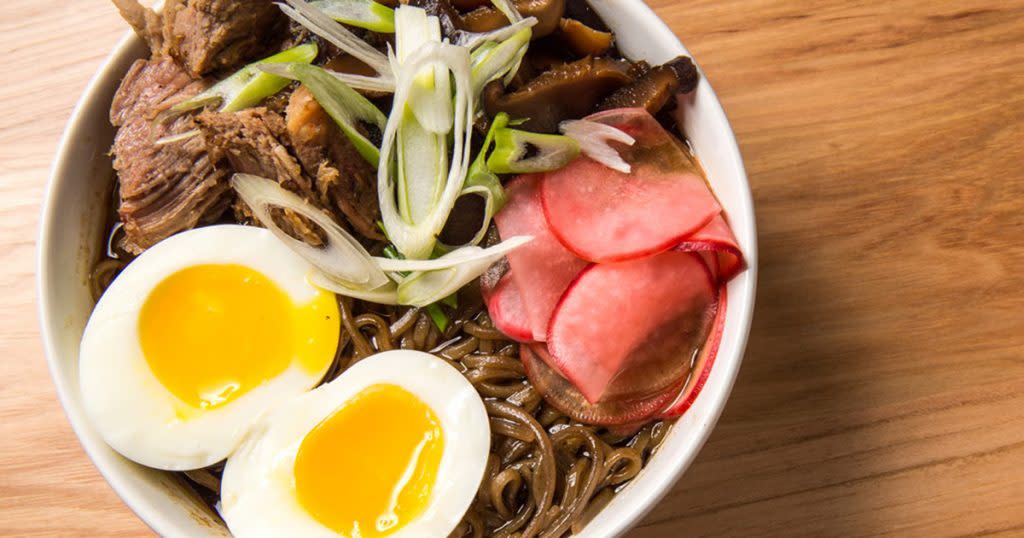 With an emphasis on local and organic ingredients, Goshen Brewing Company (or GBCo as the locals call it) has a menu packed with Southern-style smoked food combined with a bit of Asian influence, plus occasional special plates indulging a variety of taste buds. Bonus: This family-friendly brewpub is housed in a 100-percent wind-powered facility (how cool is that?!).
Goshen Brewing Company 315 W Washington St, Goshen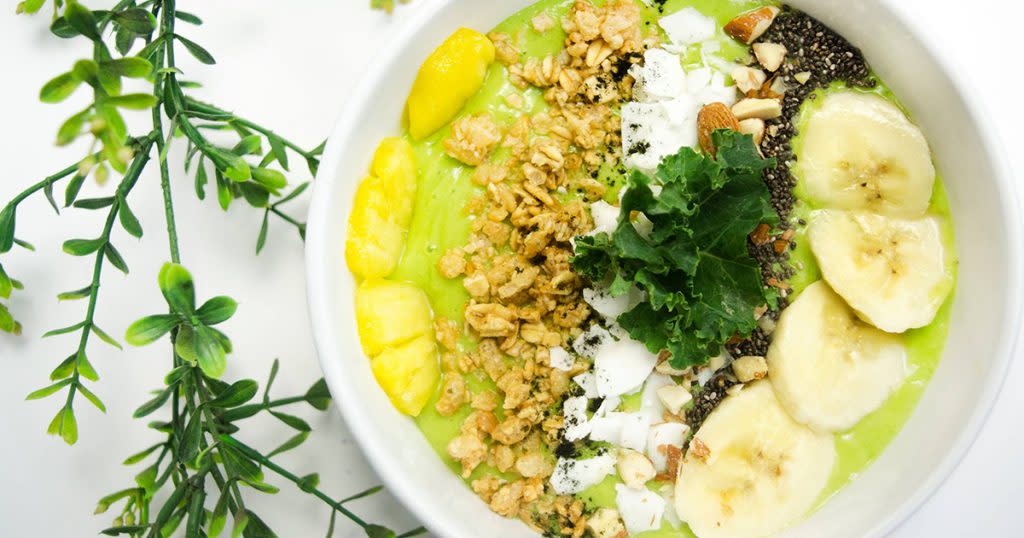 Warning: a few stops at Moringa Tree will result in your Instagram turning into a fun, colorful profile that is guaranteed to make your followers stomach rumble!  The best part - your taste buds will be happy, too! Their superfood smoothie bowls, pure raw juices and organic bowls have even more colors than the rainbow.
Moringa Tree 109 W Lexington Ave, Elkhart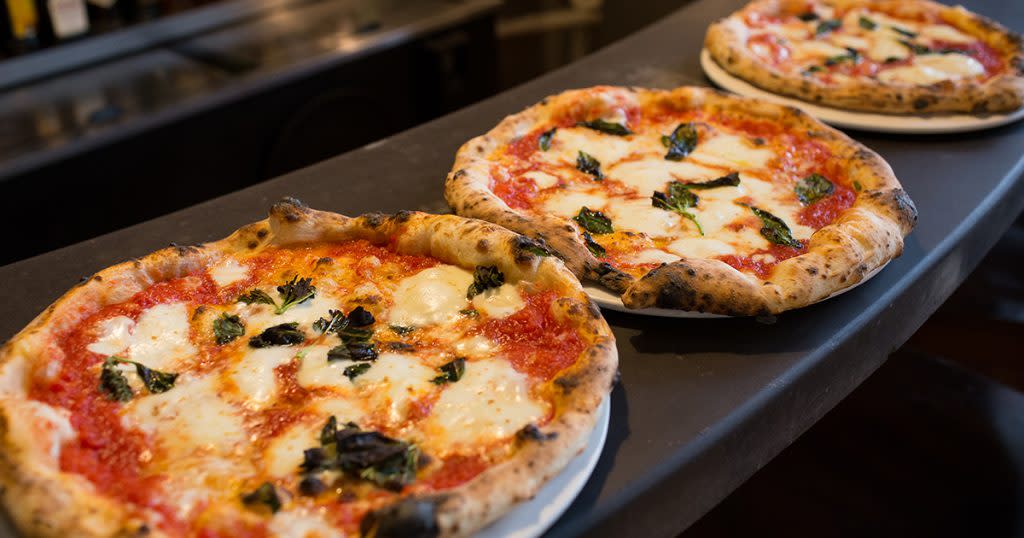 Ranked by Esquire Magazine as the 15th "most life-changing pizzeria in America" and named one of Yelp's top 50 restaurants in Indiana, why wouldn't you want to make it date-night every night at Venturi?! This certified Neapolitan pizzeria is Instagram-worthy from the top of the menu to bottom with homemade mozzarella, 14 different pizzas (!!), desserts to die for and more!
Pizzeria Venturi 123 E Lincoln Ave, Goshen
Have more picture-perfect spots #INElkhartCo?  We'd love for you to share them!
Facebook.com/ExperienceElkhartCountyIN
Instagram.com/ExperienceElkhartCountyIN
#INElkhartCo
Foodie Finds along the Heritage Trail From Amish comfort food to upscale dining to sweet treats, there's plenty to tempt your taste buds along the Heritage Trail. Check out our Palate-Pleasing Pleasures Itinerary