[caption id="attachment_11357" align="aligncenter" ]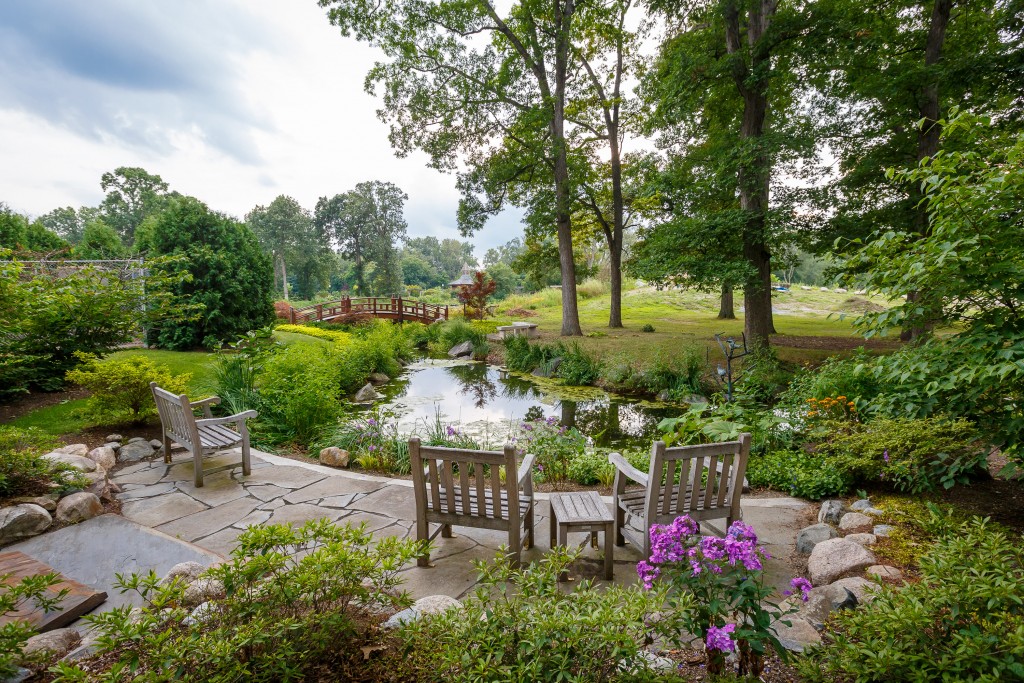 Wellfield Botanic Gardens in Elkhart is highlighted in a Midwest Living magazine publication.[/caption]
National magazines keep finding their way to northern Indiana and the diverse attractions in the Elkhart County area.
Midwest Living magazine recently spotlighted 17 local businesses in a feature headlined "Discover Amish Country" that appears in its 2016 Best of the Midwest Travel magazine. The one-page article did not stop at highlighting traditional Amish country attractions such as Das Dutchman Essenhaus and the Shipshewana Flea Market though. The story guided readers through a two-day tour of some of the best offered by Elkhart, Goshen and Middlebury.
"While some avid gardener-tourists vow to see all of the region's planted patchwork (at the Quilt Gardens), most travelers take a more meandering path, stretching a day trip into a weekend of visiting family-owned shops, art galleries and restaurants," reads a portion of the article that is topped by a large photo showing the serene beauty of the Wellfield Botanic Gardens.
All of the businesses mentioned are either on or close to the Heritage Trail audio driving tour which connects seven Elkhart County communities, including also Nappanee, Wakarusa and Bristol.
Midwest Living's two-day itinerary in the Elkhart County region mentions these stops:
-- Midwest Museum of American Art, Elkhart
-- b on the River, Elkhart
-- Wellfield Botanic Gardens, Elkhart
-- Mod Closet, Elkhart
-- Fruit Hills Winery, Bristol
-- 523 Tap & Grill, Elkhart
-- The Lerner Theatre, Elkhart
-- Staybridge Suites, Elkhart
-- Rise 'N Roll, Middlebury
-- Old Bag Factory, Goshen
-- Kelly Jae's Cafe, Goshen
-- Olympia Candy Kitchen, Goshen
-- Pumpkinvine Cyclery, Middlebury
-- Das Dutchman Essenhaus, Middlebury
-- McKenzie House Bed and Breakfast, Middlebury
ALL SEWN UP
Yoder Department Store, Shipshewana, will be featured in an upcoming issue of Quilt Sampler magazine, which is published by Better Homes and Gardens. The biannual publication's cover image shows an original quilt created by Yoder Department Store for the magazine.
[caption id="attachment_11359" align="alignright" ]
The main cover image of the spring/summer issue of Quilt Sampler magazine features an original design created by Yoder Department Store, Shipshewana.[/caption]
Yoder is one of 11 quilt shops in North America which are profiled in the magazine. The issue is available in the store now and arrives on newsstands May 17.
The original quilt pattern, "Stars & Shadows," was designed by Candice Parker. It was made by Meredith Yoder and machine-quilted by Colleen Gall of The Cotton Corner, Shipshewana.
Yoder Department Store was founded in 1945 and is in its third generation of family ownership. It stocks a variety of fabrics, clothing and accessories, and shoes at its location at 300 S. Van Buren St. in Shipshewana. More information about the story is available at www.YoderDepartmentStore.com.
---
Terry T. Mark is the director of communications for the Elkhart County Convention & Visitors Bureau.