Moms deserve a great meal on their special day. Don't feel up to whipping up the feast yourself? Here are some great dine-out options on Sunday, May 12, 2019:
(Note: Reservations are usually recommended for holidays. Check with your location on availability.)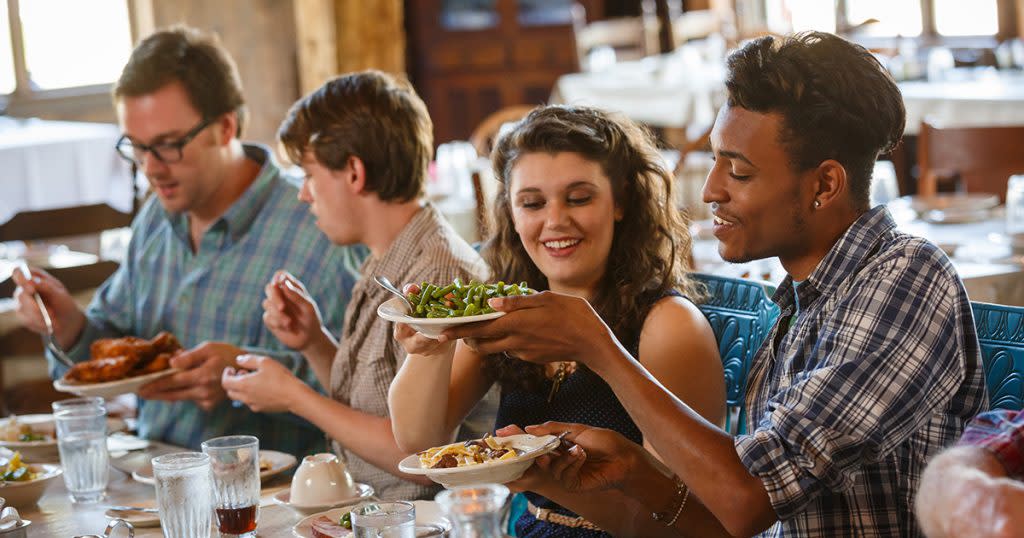 Amish Acres
Treat your  mom to dinner and a show at Amish Acres with the famous Thresher's Dinner Buffet in the Restaurant Barn and a free ticket to "Life Could Be a Dream" in the Round Barn Theatre. Even better, Mom gets a $20 gift card to spend anywhere at Amish Acres.
Other great choices
Bacon Hill Kitchen and Pub, 4000 E. Bristol St., Suite 8, Elkhart, 10 a.m. to 2 p.m.
Crystal Ballroom, 410 S. Main St., Elkhart, 10 a.m. to 2 p.m.
Kelly Jae's Café, 133 S. Main St., Goshen,  11 a.m. to 2 p.m.
Lucchese's Italian Restaurant, 655 County Road 17, Suite 9, 11 a.m. to 1 p.m.
Rulli's, 851 U.S. 20, Middlebury, or 54595 County Road 17, Elkhart, 11 a.m. to 9 p.m.
Wellfield Botanic Gardens, 1011 N. Main St., Elkhart, 11 a.m. to 1 p.m. (must register by Thursday, May 9)
For more fun things to do - on Mother's Day or otherwise - check our events calendar, updated daily with the latest.