By Sara Wakefield
These photos are missing something – you!
Rise' n Roll, Middlebury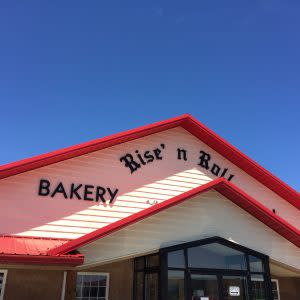 There's no better way to start your day – and make all your friends #jealous. (Donut in hand required.)
Essenhaus Quilt Garden, Middlebury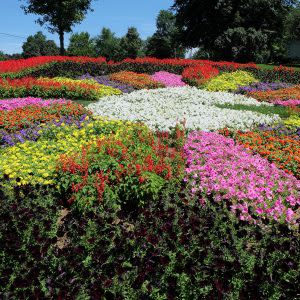 Yes, those colors are real.
Covered Bridge, Essenhaus Inn & Conference Center, Middlebury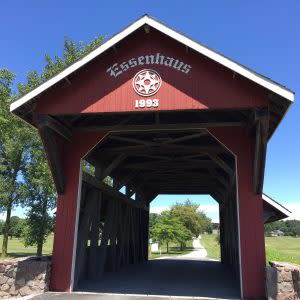 Even better, take the carriage ride and get a photo of yourself, and the carriage, and the bridge, aka THE ULTIMATE AMISH COUNTRY SELFIE!
Art Alley Murals, Goshen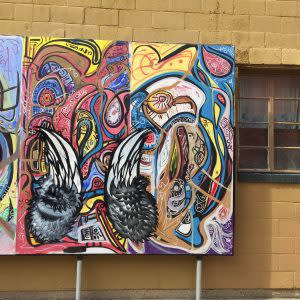 Wait – are you in Brooklyn? Nope – downtown Goshen.
Stand between the wings to look like a cool dangerous angel.
Shipshewana Auction & Flea Market, Shipshewana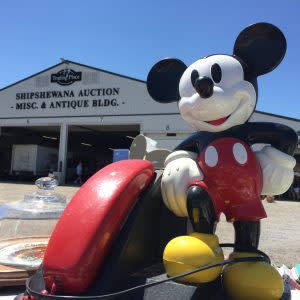 Show everyone all the fun they're missing.
The Giant Toadstools in Krider World's Fair Garden, Middlebury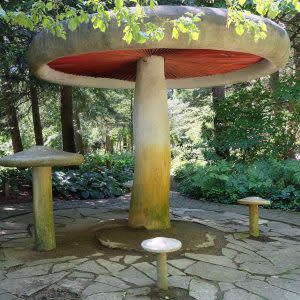 And the award for the most magical selfie goes to ... you!
Rocket Science Ice Cream, Nappanee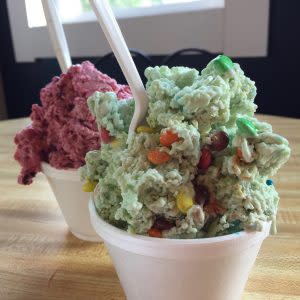 The only trick: you gotta remember to take a photo before you eat it all.
Defries Calendar Garden, New Paris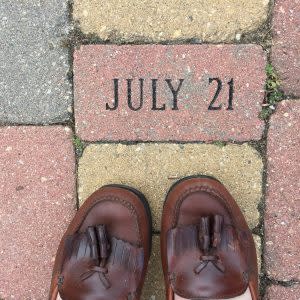 Every inch of this secluded garden is gorgeous. Perfect your #shoeselfie on their calendar walk or snap a photo of your reflection in the lily pad pool.
Nappanee Center Quilt Garden, Nappanee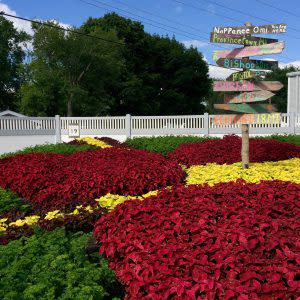 It never hurts to know where you are.
RV/MH Hall of Fame, Elkhart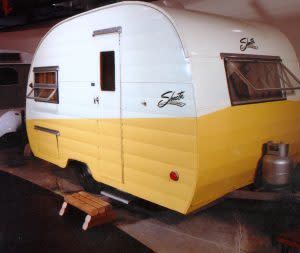 Pay tribute to one of American's favorite pastimes — snap a selfie in front of a vintage Shasta "canned ham" style trailer. (There's an aqua one too!)
Prettiest canned ham I ever saw.
Ignition Music Garage, Goshen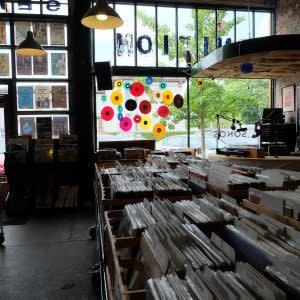 Browse through racks of new and used vinyl, check out their upcoming shows, and, oh yeah, take the coolest selfie ever. No big deal.
Bonneyville Mill, Bristol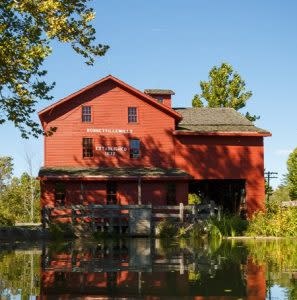 In addition to the (working!) mill, there's a tower you can climb for a panoramic view of the countryside.
---
Sara Wakefield is a freelance writer based in Goshen, Ind.