Make your Christmas gift-giving even more special with hand-made foods, home furnishings, and fashions. These Amish artisans and craftsmen have you covered.
Fill the belly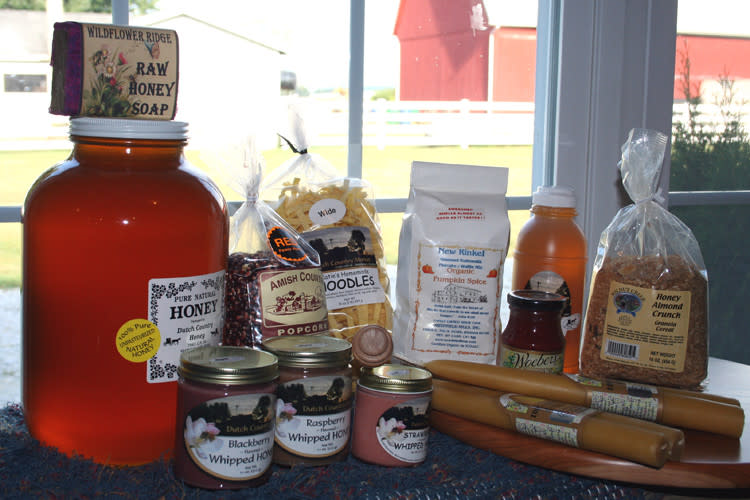 Step inside the Dutch Country Market, 11401 C.R. 16, Middlebury, and meet Norm and Katie Lehman. Their store is stocked with old-fashioned foods either made by the Lehmans or by folks that they know. Arrive at the shop in the morning and you can watch Katie's daughters rolling out and cutting fresh noodles. Pack a gift basket with their indulgent jams and jellies or the honey that Norm harvests from their hive. Pick up some jars of Katie's famous peanut butter spread. (Pssst! Save a jar for yourself!)
Wooden they love this?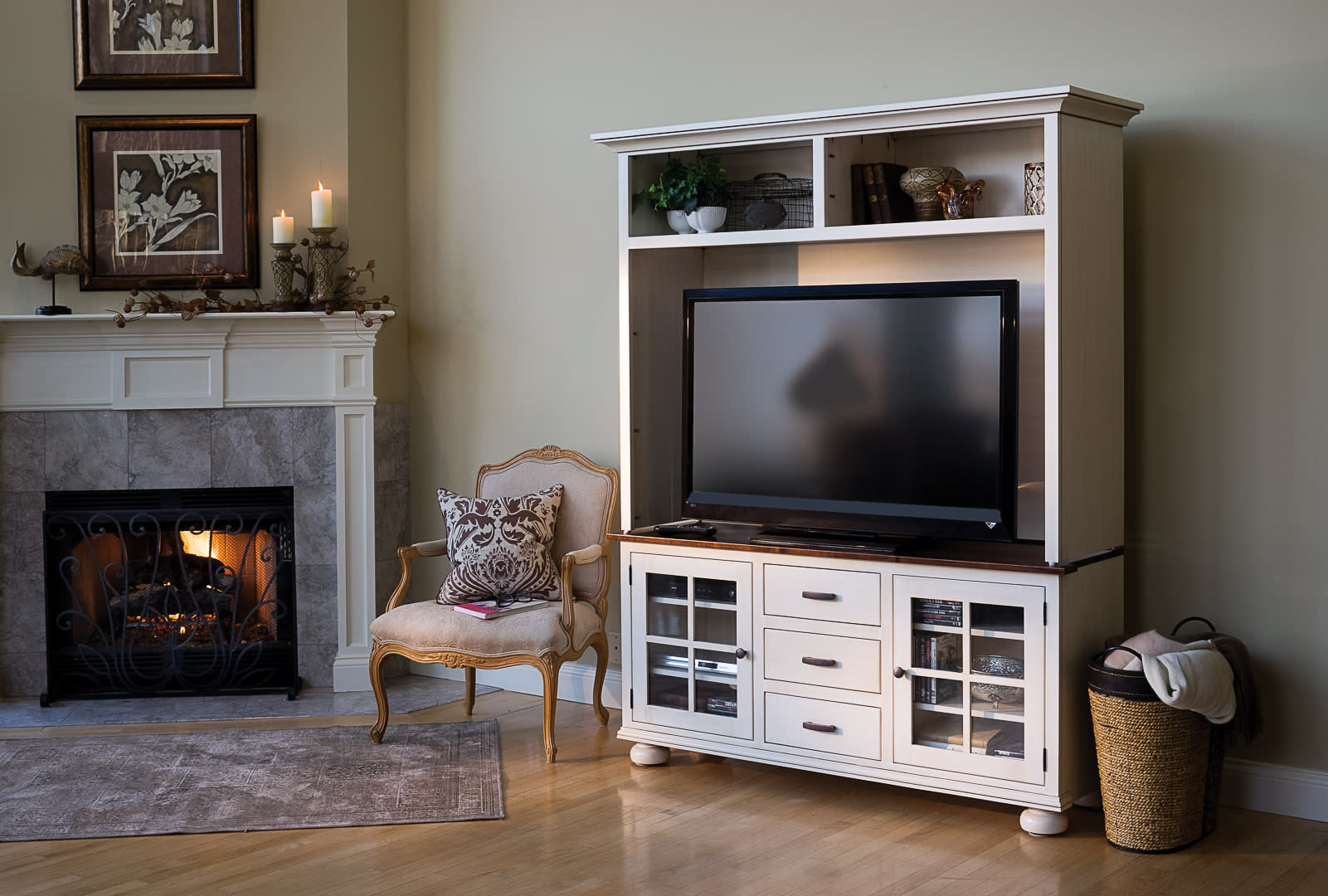 The woodworking skills of Amish craftsmen are in a class all their own. Homestyle Furniture, Nappanee, and Legacy Home Furniture (locations in Middlebury and Goshen) feature gorgeous chairs, dining room sets and bedroom furniture.
Or select from the amazing accessories such as mantle clocks (Mint City Millwork, Bremen 574.642.1192), hand-woven baskets, puzzles and games (Teaberry Wood Products, Middlebury), or walking sticks (Chuppville Carving, Nappanee 574.354.7642)
Fresh from the oven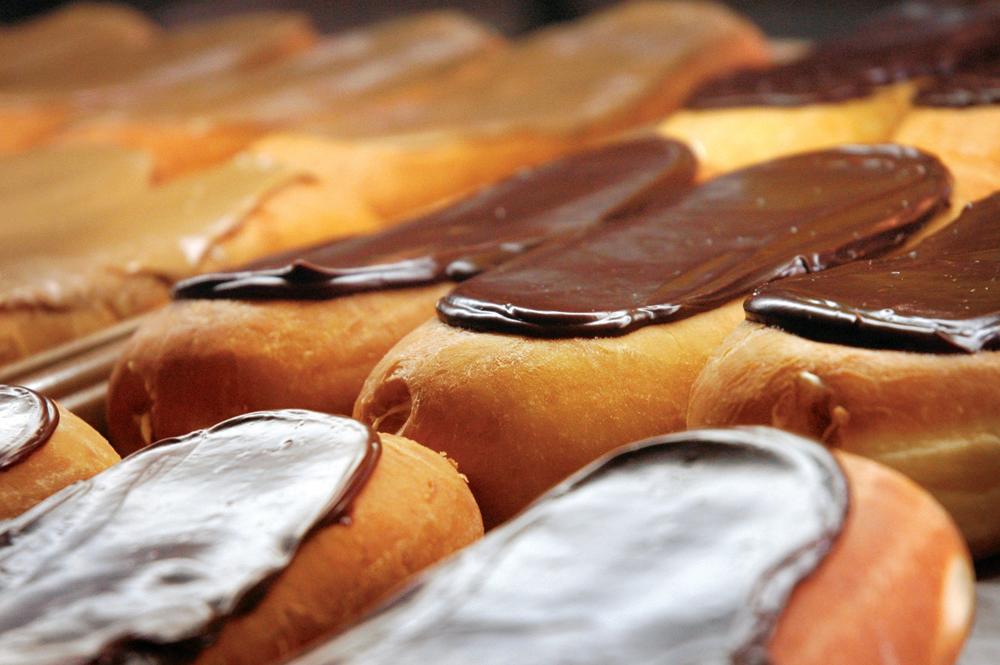 Fresh-baked pastries, rolls and cookies make excellent hostess gifts, so make your way to places such as Country Lane Bakery or Miller's Variety Store. The doughnuts from Das Dutchman Essenhaus are huge (and heavy with creamy, fruity goodness). Essenhaus pies are a family tradition at Christmas dinner tables all over the region. Pick one (or three) up and find out why!
Do you think all fruit cakes are created equal? Equally bad that is. Not so at Amish Acres. Their moist and delicious Old Christmas Cake recipe has been made in their bakery for over 30 years. You can find it in the restaurant bakery or online.
Something new for the closet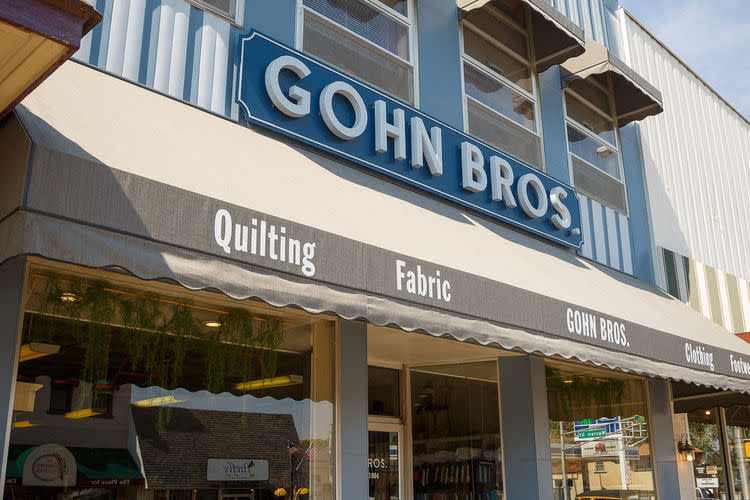 Gohn Brothers features plain clothing made by and sold to Amish residents, while the Village Shops at Das Dutchman Essenhaus offers fashions and home decor with a country feel. Lovely quilts pieced together by hand can be found at Amish Acres' Greeting Barn or in the various shingle shops around Nappanee. (Find them by picking up the free Countryside Shops map at the Nappanee Center.)