Middlebury, Indiana invites you to explore original comedy plays performed by locals, written by locals, in the cozy and intimate theatrical setting found inside Heritage Hall located at Das Dutchman Essenhaus. Each performance is enriching, creative, hopeful and suitable for the entire family; while also containing a message that's in keeping with Christian values.
Before the curtain goes up, make sure and enjoy the delicious meals inside the Essenhaus restaurant served either off the menu, buffet style or served all-you-care-to-eat at the table.  After the curtain closes, walk a few feet to the beautiful peaceful escape in the county at the Essenhaus Inn & Conference Center.
Heritage Hall at the Essenhaus 2021 Season
Tickets & Reservations: (574) 825-9471 essenhaus.com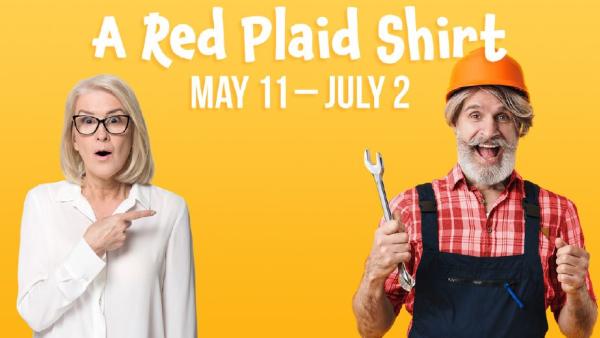 A Red Plaid Shirt 
May 11 - July 2, 2021
Two friends fill the void left by retirement in different ways:
Marty decides he wants to explore the open road on a Harley while Fred decides to pay more attention to his health, inventing many new ailments along the way. With a little "subtle redirection" from their wives and a creative solution to a very unusual problem (which may or may not include a homemade coffin) they find the right track… eventually. Presented by special arrangement with Playwright's Guild of Canada. Directed by Kevin Eyer. 

Getting Sarah Married 
July 13 - September 28, 2021
Sara Hastings is an unmarried lawyer, much too busy to get involved in any romance. Her Aunt Martha has decided to take matters into her own hands and find her a husband. Unfortunately, her method amounts to having the prospective groom bopped over the head and brought to Sara's apartment. Aunt Martha's choice is Brandon Cates, a young man who handles her finances. Although Brandon is already engaged to be married, this does not deter Aunt Martha. Can she persuade Brandon that Sara is the girl for him? Presented by special arrangement with Samuel French, Inc. Directed by Kevin Eyer.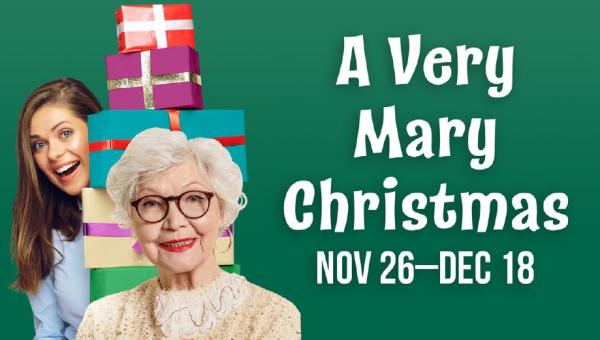 A Very Mary Christmas
November 26 - December 18, 2021
Margaret Taylor wants one thing for Christmas: a relaxing holiday season. However, she soon finds herself in charge of organizing a blanket drive and baking no less than 30 dozen cookies. To top it all off her husband, Pastor Luke, volunteers Margaret to direct the annual Christmas Pageant! With diva sheep, a malfunctioning oven, and an ever growing to-do list, a peaceful holiday seems impossible. Can Margaret find joy this Christmas season while she tries to get everything done? An original Christmas play, written for Das Dutchman Essenhaus by Kelly Miller. Directed by Kevin Eyer.