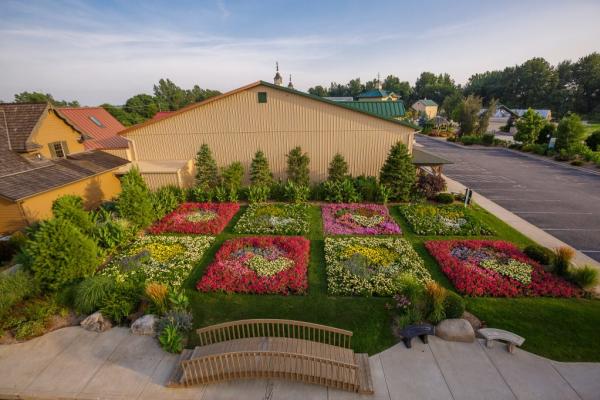 Get ready for miles of smiles on a tour with a distinctly feminine flair. See exquisite quilts and Quilt Gardens. Watch artisans at work in their studios. Visit Amish homes and discover secrets to making melt-in-your-mouth cinnamon rolls. Sniff and sample at a perfumery. Enjoy wine tastings and cooking classes. Take in a delightful evening theatre production. Bag some fun and lots of goodies on an Amish backroads shopping excursion. That's just a sampling of the fun in store on this tour designed for girls of all ages.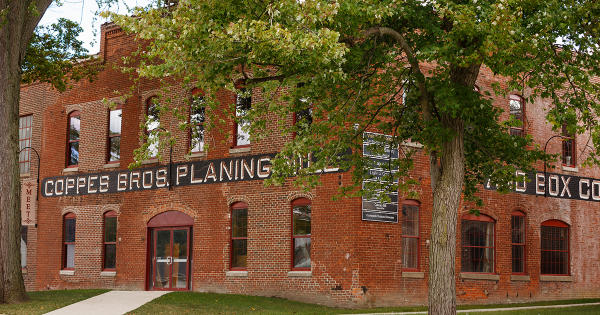 This tour starts with some Ice Cream Treats & Historical Feats at Coppes Commons where Nappanee's colorful history comes alive. Originally the factory that once produced the famous "Hoosier Cabinet," the 100,000 s.f. renovated factory now houses a variety of small businesses perfect for shopping for locally made, hand crafted and fresh baked.
Groups "giggle" and "aww" as they enjoy an "out of this world" ice cream that is flash frozen right before your eyes at over 320 degrees below zero from Rocket Science. Travel the short few blocks in this quaint downtown to meet local artist, Linda Pieri, as you craft your own "Barn Art" piece inside the Nappanee Center. Linda has taught over 1000 people in the art of acrylic painting encouraging them to "not just look at what you are drawing or painting, but to see what is really there."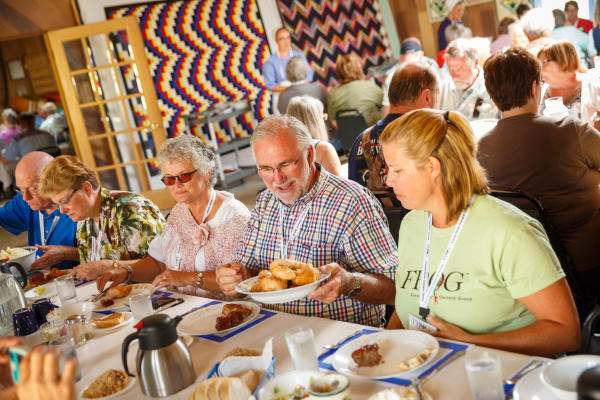 Create your own masterpiece as Linda helps each person discover their inner artist. Dinner tonight is at Yoder's Homestyle Banquets family homestead featuring a Haystack dinner. The Amish often host fund-raisers to help families pay for unexpected hospital bills or other needs and the Haystack Meal originated for this type of event. Following your meal, you will have an opportunity to ride in the Yoder's personal buggies down the country gravel lanes for an enjoyable summer evening.
Day two of your visit includes the most popular group favorite, the Brown Bag Backroads Tour on the Heritage Trail. Your group will learn about the fascinating lifestyle of the Plain People known as the Ana-Baptists while "bagging some fun gifts"! Your knowledgeable guide tells all about the area and the history, traditions, and customs of the Amish while you stop at a variety of welcoming country stores and quaint shops as you load up your Brown Bag with locally sourced goodies. While traveling enjoy some of the beautiful Quilt Gardens along the way. Make sure and upgrade your "gift" portion with Lorene & Leo Miller's rug weaving demo and fresh baked cookie or wine tasting at Fruit Hills Winery in Bristol. Yummy!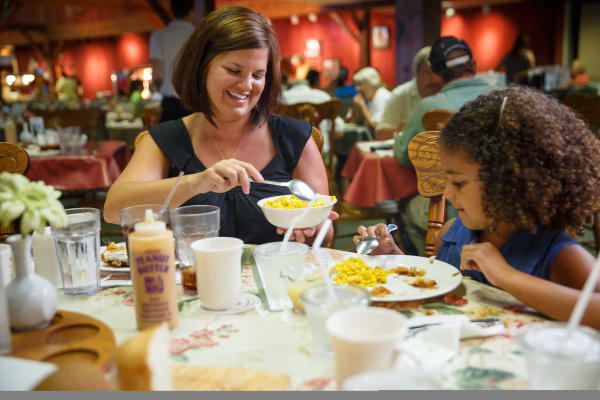 Tonight, you'll be welcomed to Das Dutchman Essenhaus, home of Indiana's largest restaurant and a peaceful escape in the country which offers a unique combination of dining, lodging, and shopping opportunities. The attractive Amish style restaurant seats 1,100 and is the largest restaurant in the state of Indiana. Manicured grounds invite a leisurely stroll or perhaps a carriage ride through a quaint covered bridge. Your girls will have ample time to enjoy the beautiful Essenhaus grounds, shop with coupons inside The Village Shops or play a round of mini golf at this peaceful escape in the country.  
After a relaxing night's sleep at The Essenhaus Inn & Conference Center, your last day in Amish Country is filled with more chuckles and food treats as you make your own soft-rolled pretzel at Ben's Pretzels in Shipshewana. You'll roll your own pretzel, laugh at your neighbors "attempts for round shapes" and then gobble it down with satisfaction.  watch it being baked before your eyes.  Beverages are included for your tasty handmade afternoon snack.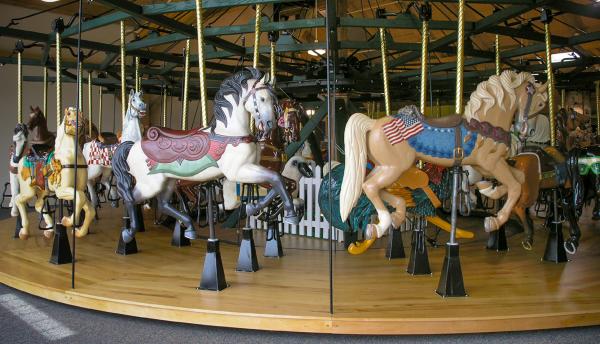 A visit to Amish Country would not be complete without time to "shop 'til you drop" in downtown Shipshewana at the Davis Mercantile which is filled with stores containing crafts, apparel, food, quilts, jewelry, handbags, home décor and art. Wander and explore for your favorite find and "must have" memory to take home.  
--Homemade Cinnamon Roll Making Demonstration & Soup/Salad Luncheon at The Carriage House, an Amish family farm--$6 pp incl for cinnamon rolls PLUS $19 pp incl for luncheon
Enjoy a homemade cinnamon roll, just out of the oven, plus coffee or tea as you watch Elaine, the Amish baker, demonstrate how she makes her special delicacy. Take home some of the rolls to share with your family or friends. Cost includes a cinnamon roll, beverage, demonstration, and rolls for taking home. While in Elaine's Carriage House, enjoy her fresh-picked-from-the-garden (seasons vary) homemade soups & salads served to the table with fresh baked bread, homemade apple butter and of course, delicious pie.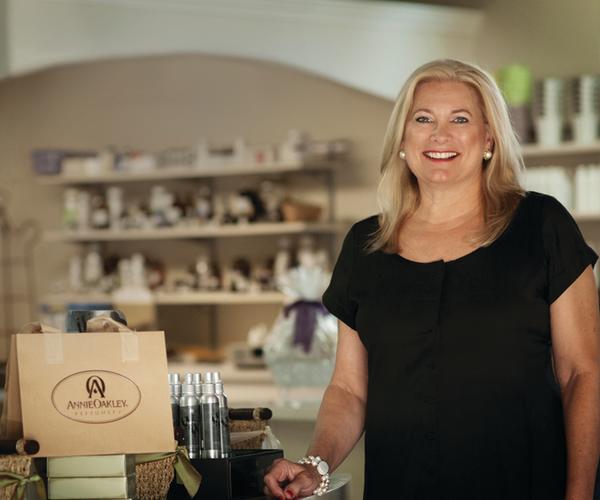 Next travel the short distance to the original and only-one-in-the-nation, Annie Oakley Perfumery Studio for a sensory tour. Learn the enchanting story of how a fragrance and its brand is born on this fun adventure through this perfumery. Meet perfumer and owner Renee Gabet and see perfumes being hand-made while having an amazing sensory experience.
You'll sample more world class fragrances and essences in the gift shop after your tour and perhaps even create your own signature personalized fragrance just for you! Your gal pal's sense of smell will continue to be enhanced with a stop at The Carriage House for Elaine Jones, the Amish bakers, homemade cinnamon roll demonstration. Did we mention this includes hot-out-of-the-oven cinnamon rolls for tasting and taking home too?  It's a true highlight of each group tour.