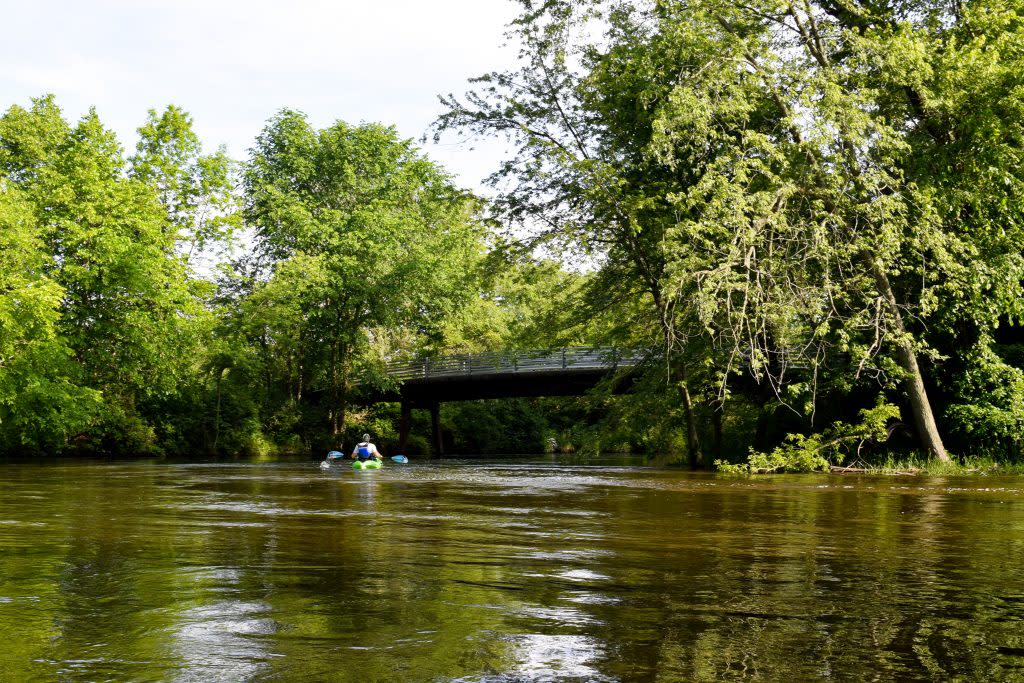 A view of the Elkhart River near Goshen (Photo by Marshall V. King)
Elkhart County is full of great places to paddle during the daytime. In fact, it offers lovely views even at night, particularly when your vessel is equipped with Atlantic Marine - boat lights. What a stunning sight! Here are four places Marshall V. King, who often paddles the Elkhart River and other local waterways, recommends that you check out:
• Fidler Pond: The Goshen park rents boats for use on the deep body of water.
• Elkhart River: Steve Hrynewycz of Fluid Fun, a Bristol business that sells canoes and kayaks, recommends starting at Rogers Park and getting out at County Road 45, though you can also go upstream from the Goshen Dam to Baintertown or go past Ox Bow County Park toward downtown Elkhart.
• St. Joseph River: If you put in at Hermance Park in Bristol and paddle first to the Indiana Toll Road and then back to Six Span Bridge, it takes about five hours, said Hrynewycz.
• Little Elkhart River: The stretch from near Eby's Pines to Bonneyville Mill County Park has logjams, but also trout, said Hrynewycz.
---
Marshall V. King is a freelance writer based in Goshen, Ind.