Have friends or relatives coming into town? We have lots of fun things for them to do while they visit.
The FREE Heritage Trail Audio Driving Tour is a great way to explore Elkhart County. The 90-mile route allows you to enjoy the Elkhart County area from the safety and comfort of your car while giving you the flexibility to stop and enjoy attractions, shops, restaurants and more at your leisure.
This scenic winding loop takes you through the vibrant communities of Elkhart, Goshen, Middlebury, Nappanee, Bristol, Wakarusa, and Shipshewana. It's easy to explore, easy on your budget and you're sure to discover fun at every turn.
Discover stunning views, historical sites and Amish heritage along the scenic backroads. Explore country lanes dotted with inviting Amish-owned shops showcasing handcrafted and homemade. Shop small and get creative at boutique and artisan shops along charming downtown Main Streets.
Here are some more fun ideas.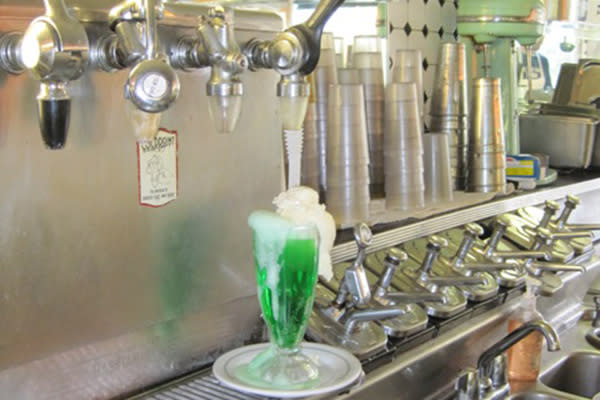 Dine in a restored diner with a dining car & a 1940s soda fountain on classic American eats, shakes & malts. Featured on The Food Network "Diners, Drive-ins and Dives" and in Gourmet magazine.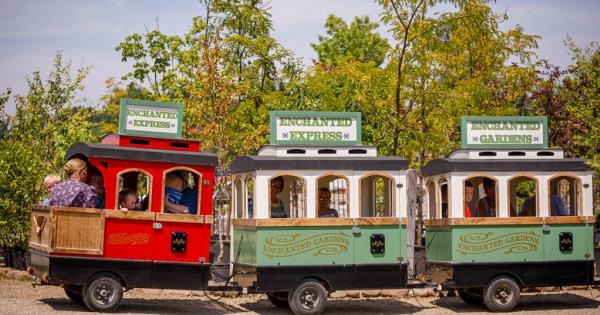 Linton's Enchanted Gardens
Linton's Enchanted Gardens is Indiana's largest Home and Garden Center and a truly unforgettable experience. Enjoy 9 acres of outdoor space which features many unique attractions for kids of all ages, many of which are free including the petting zoo and exotic bird aviary. Train rides, swan paddle boat, gemstone mining, water orbs, quad cycle family bike and other adventurous attractions are priced individually and per person.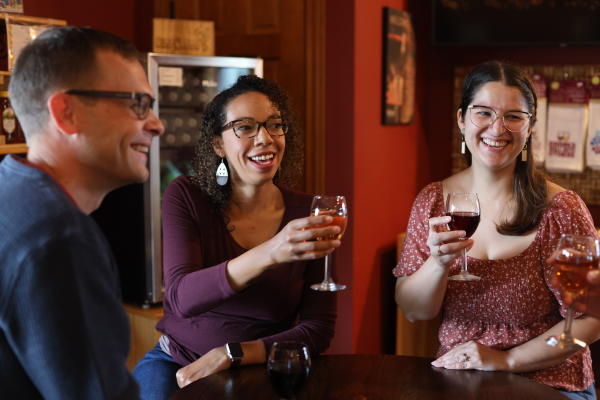 David & Michelle Muir invite you to join their family inside their wine tasting room in the scenic fruit hills of Bristol. Featuring several varieties such as Riesling, Cabernet and Traminette (Indiana's signature wine). Your group will be seated under the new open-air pavilion sampling 18 different wines (1/2 ounce each) while hearing direct from David, the Vintner, as he shares the history, tones and notes of each wine.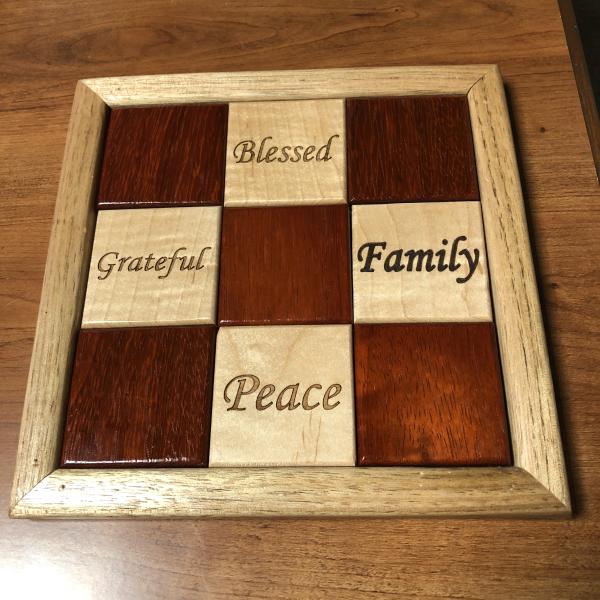 Create a "Square in a Square" Wooden Quilt Block at Teaberry Wood Products
You and your friends will love this meet & make opportunity. Create a work of art worthy of gifting or kept as a treasured memory of your travels. Highly collectible, a new pattern will be offered each season - keeping it fresh and new year after year.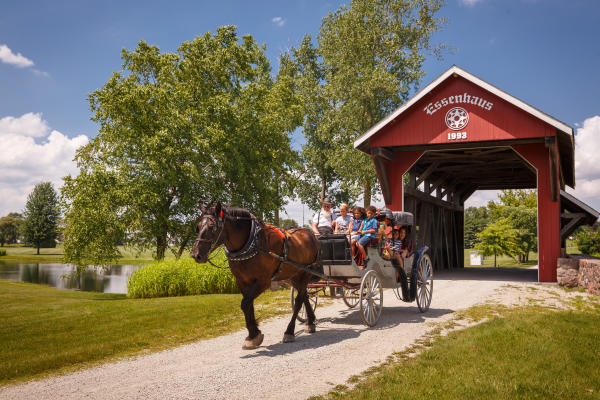 Escape in the Country and have fun on the Das Dutchman Essenhaus campus
Welcome to Das Dutchman Essenhaus, home of Indiana's largest restaurant and a peaceful escape in the country which offers a unique combination of dining, lodging and shopping opportunities. Relax on a horse-drawn carriage ride around the immaculate grounds, play a round of miniature golf or go shopping in the Village Shops all on the same facility grounds.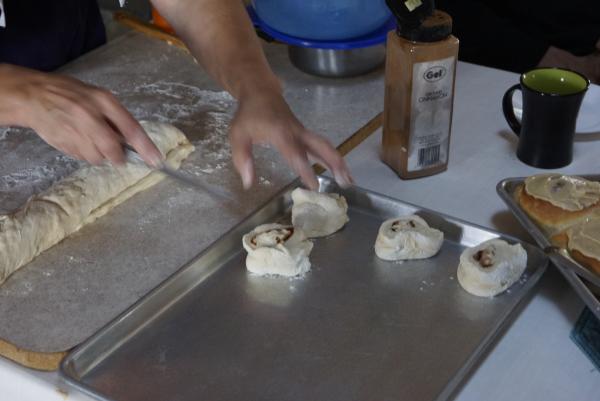 Homemade Cinnamon Roll Making Demonstration & Soup/Salad Luncheon at The Carriage House, an Amish family farm
Enjoy a homemade cinnamon roll, just out of the oven, plus coffee or tea as you watch Elaine, the Amish baker, demonstrate how she makes her special delicacy. Reservations required.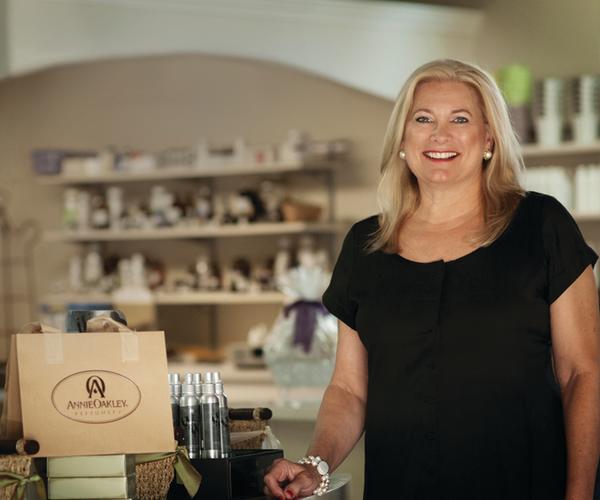 See perfumes being hand-made and have an amazing sensory experience including some rare and vintage essences. Sample more world-class fragrances and essences in the gift shop after your tour and perhaps even create your own signature personalized fragrance just for you!