[caption id="attachment_13269" align="aligncenter" ]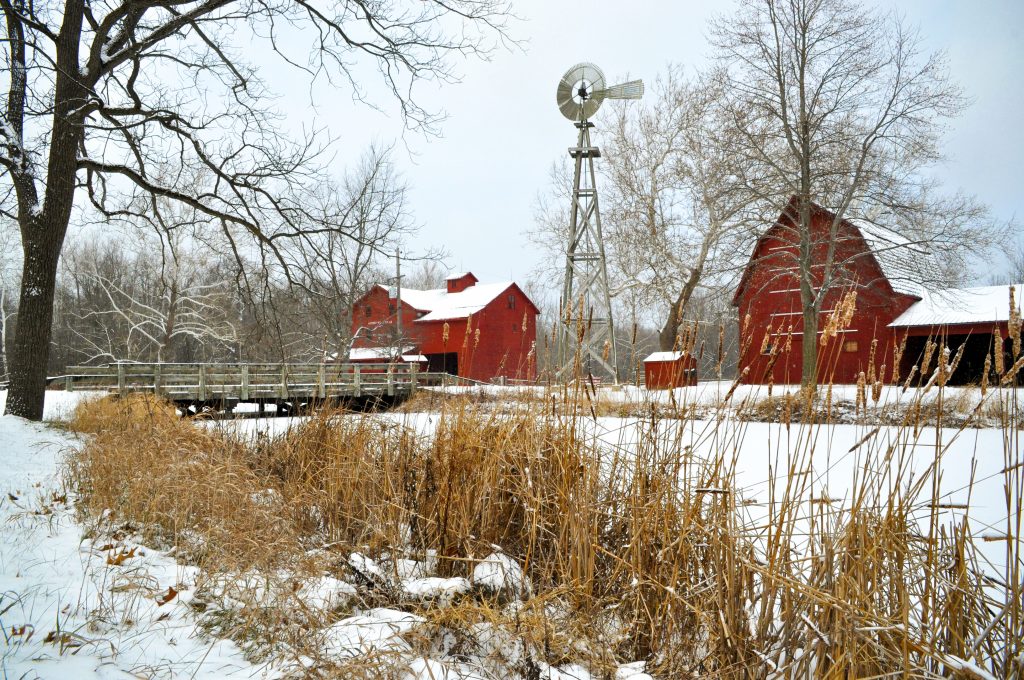 Bonneyville Mill County Park near Bristol is one of the most scenic places in Elkhart County in any season, but it's the only the beginning for gorgeous spots and fun-filled locations in our hometown.[/caption]
Why we love our hometown
Everyone loves feeling like an insider, right? Elkhart County is full of amazing stories, hidden gems and neighborhood favorites, and those will be getting greater attention.
In 2017, the Elkhart County Convention and Visitors Bureau will be shining the spotlight on the parts of our home that we love.
Why are we doing this? Whether it's your favorite walking trail or a stunning place to take a photo, these places that we cherish are that much better when we can share with others.
When you support local businesses that have great food, they become that much more likely to thrive and continue providing the things we love. How fun is it when you chance upon a friend while on a bike ride? How much more enriched are our lives when we can strike up a conversation with fellow dog lovers, for example, while enjoying a park?
The stories we will be sharing are not just stories about fascinating places (although they are that), they are stories about community and people coming together over something they're passionate about.
We'll keep you posted as these stories are released. So, is there anything you need to do? Yes, please share these fantastic stories on your social media networks.
What are you looking forward to?
Summertime festivals and events, from established favorites such as the Elkhart Jazz Festival to the Elkhart County 4-H Fair, are always worth the wait, but there's even more in store.
What are you most looking forward to in 2017?
A number of exciting developments are in the works:
• Construction on a mammoth new aquatics center in Elkhart will begin.
• A one-of-a-kind hotel brand will open its doors when Glo cuts the ribbon in Goshen by summer.
• The Wellfield Botanic Gardens will unveil a striking new feature.
• New festivals and events include Elkhart Comic-Con and the revived go-kart races in Elkhart.
• Many changes are coming to established festivals, as ArtWalk expands and the Quilt Gardens' 10th anniversary will bring about a special event.
By the numbers
29
Percentage of Elkhart County visitors who said they plan on shopping during a summer stay, the highest-ranked activity for all visitors to this area, according to a Certec consumer sentiment survey.
Hot takes: The latest and the greatest
The annual Indiana Tourism Conference is March 13-15 in West Lafayette and features keynote speaker Peter Kageyama, who spoke in Elkhart a year ago for the Vibrant Communities kickoff. Register online here by Jan. 13. … Vibrant Communities activities will start winding up again in this spring. Stay tuned for upcoming ways you can show your love for Elkhart County. ... The already busy area in Elkhart off the Indiana Toll Road should become even busier with more hotels to be built in the coming months. At the same time, Goshen will welcome a new hotel with the opening of Glo, a new flag from Best Western.