[caption id="attachment_13278" align="aligncenter" ]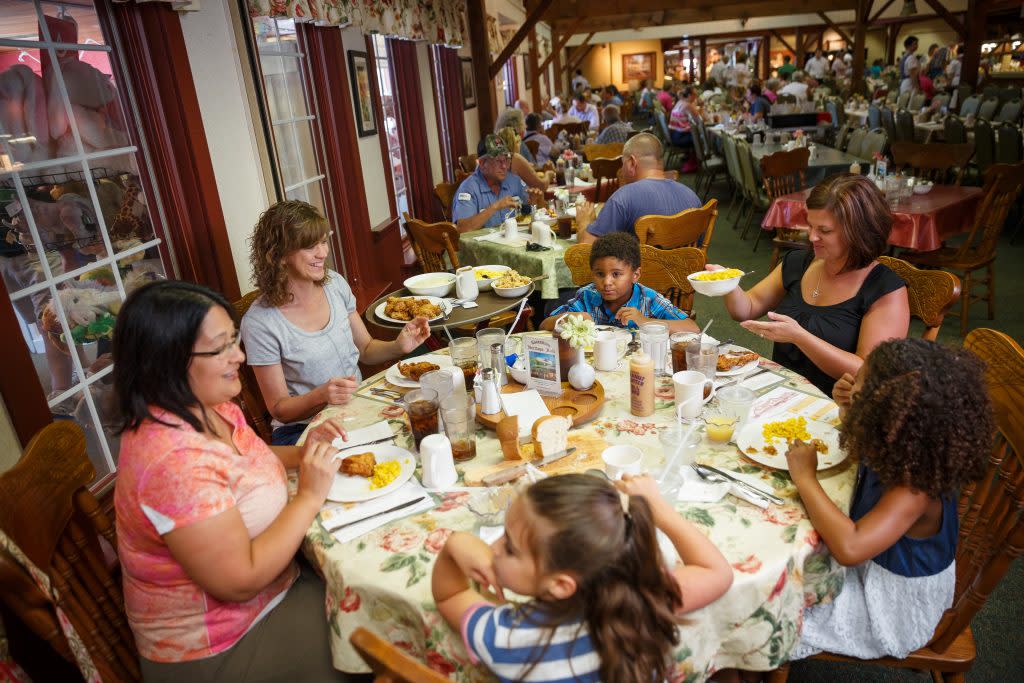 Das Dutchman Essenhaus' family-style favorites draw huge crowds and acclaim.[/caption]
Das Dutchman Essenhaus was a clear winner as 2016 transitioned into 2017.
The Middlebury destination, renowned around the Midwest for its Amish-style restaurant, bakery, hotel and conference center, and shops, was a favorite on writers' lists that either celebrated the end of the year or looked ahead to the future.
Essenhaus made two lists on Only in Your State — as one of "The 13 Best Places You Should Eat in Indiana in 2017" as well as a place in Indiana that is "worth the drive."
Fort Wayne News-Sentinel columnist Laura Weston-Elchert loved Essenhaus' corn chowder so much she named it one of her top soups of the year.
Indiana Bicentennial Commission co-chairs Lee Hamilton and Becky Skillman named Essenhaus as one of their five favorite places in the entire state. That's quite the accomplishment given that the state's Bicentennial celebrations reached deep into all 92 counties.
2016 was a great year for Elkhart County, and Das Dutchman Essenhaus played a big part in that.
---
Terry T. Mark is the director of communications and public relations for the Elkhart County Convention and Visitors Bureau.