It's such a joy to be an active road biker living in Elkhart County which is a mecca for a multitude of unique, enjoyable rides. Of course bikers know in selecting a route, "it's more about the journey than the destination." The area is already well known for the incredibly beautiful Pumpkinvine Nature Trail, but what is often missed are the hundreds of miles of lightly traveled rural roads passing through rolling, pastoral country side.
I'd like to share a ride I've been thoroughly enjoying this summer. This is a loop route which is generally anchored by the two communities of Middlebury and Shipshewana, which are each destination attractions in their own right. I park at the Krider Worlds Fair Garden on the north side of Middlebury.  This is a trifecta start, world class venue, ample public parking, and restroom facilities, with the added bonus of being directly on the Pumpkinvine Trail. Proceeding east on the Pumpkinvine I pass into what is arguably some of best scenery along the trail, and then turn north of CR-43. This opens the door to a completely different visual experience. This is Amish country.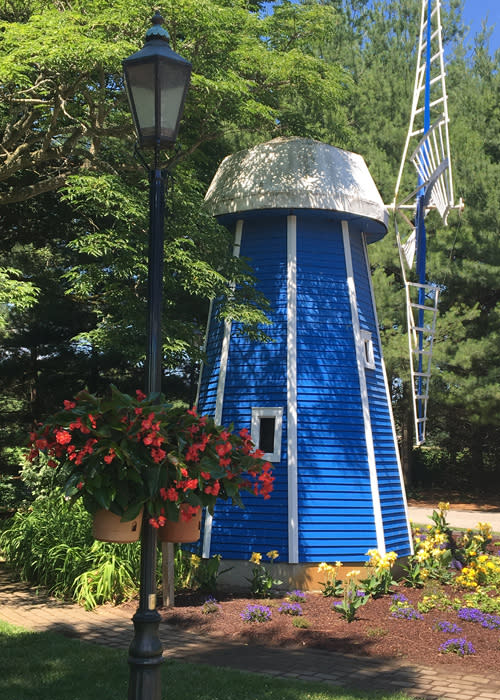 Summer in Amish country is a bee hive of activity with residents everywhere; in the fields, the gardens, the yards, and riding along with you in their buggies. As you ride through the fields of fresh mowed hay, wheat in shocks, and playful young colts, everyone either waves to you or says "Good morning." The houses and outbuildings are beautifully maintained with brightly colored flowers and perfectly straight rows of vegetables growing in the yards. If you ride on Monday a rainbow of fresh wash laundry will also be hanging on the lines waving in the summer breeze.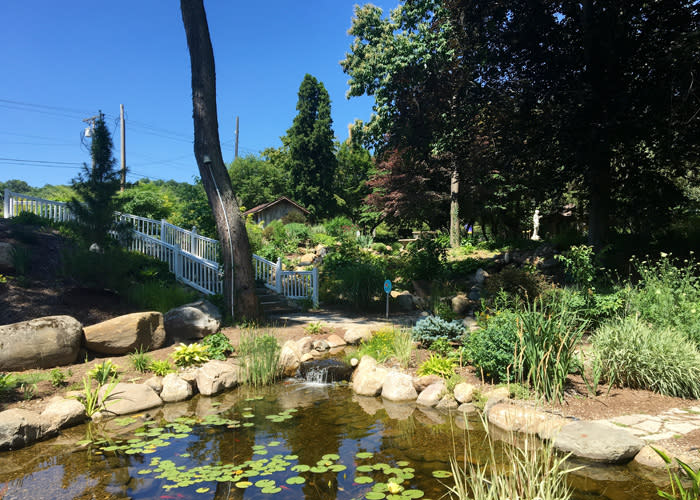 Turning east on CR-10 the road becomes hillier and you get longer looks from the ridge tops at the winding road lying in front of you. As you pass into LaGrange County the road becomes W 450 N. Now the route is getting closer to Shipshewana and I turn south on N 850 W which connects again with the Pumpkinvine Trail. Just before you reconnect with the trail you will pass a private airfield with crop dusters buzzing in and out. This is something that you don't get a chance to see this closely every day. The route is clearly marked into Shipshewana, which is a beautiful and unique community with numerous restroom and snack opportunities. I usually go for the fresh, hot pretzels at Jo Jo's in the Davis Mercantile.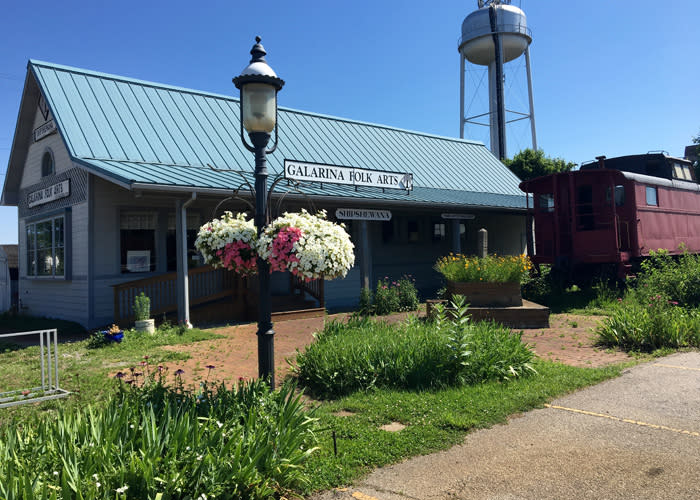 The return trip is more straight forward, simply begin your ride on the picturesque Pumpkinvine, which has a gentle down grade toward Middlebury. However, once again I leave the trail at CR-43 looping at CR-116 back into Middlebury. This is another section of Amish country which brings you back into town along the Little Elkhart River and gives you a chance to explore the town while riding back to Krider Garden. This is a twenty mile loop and a nice distance when you are stopping to enjoy the many opportunities along to way.  Hope to see you along the trail. Take a look at additional outdoor experiences in Amish Country
- Dave Foutz Member of the Elkhart County Council, liaison to Park Board, Youth Services and Redevelopment Commission, and retired teacher from Elkhart Memorial High School