Experience Amish Country of Northern Indiana first hand and see why this destination is one of the best in the Midwest for your group tour on one of these FAM tour options! You are invited to experience, first-hand, the cultural and creative Amish people and places that groups love! Whether you are a tour operator, travel agent or meeting planner, we can plan a FAM tour that will introduce you to the sites and attractions of Amish Country, before or while you need to sell this destination to your clients. Allow us to customize a one-on-one tour for you, or join others on a group FAM tour.
3 easy steps to participate in an Amish Country FAM tour:
Step 1: Pick your tour type: Either a customizable FAM with your dates & tour type OR join us on the guided group FAM tour with other tour planners August 19-23, 2019 Step 2: Fill out the form below and return it to Sonya Nash, sonya@amishcountry.org, or FAX to 574-262-3925 or TEXT to 574-903-1148. Step 3: Pack for fun!
Tour Planner Quilt Gardens & Midwest Quilt Fest on Aug 19-23, 2019
Experience 2 states, 2 group friendly destinations, over a 4 night period for an amazing group tour and marketable itinerary that quilters and gardeners will love! more Highlights include:
- Start in the nation's third largest Amish destination in northern Indiana with the ABA "Best of the Best" Quilt Gardens along the Heritage Trail featuring 17 giant gardens planted in the shape of quilt patterns and over 1 million blooms.
- Delight in Amish quilting bees, quilt shop hops, garden center tours, hands-on classes, demos, Amish in-home meals, quaint Amish Country shopping and wholesome theatre entertainment.
- Then travel a short 2.5 hour drive north to Grand Rapids, Michigan for the annual American Quilters Society QuiltWeek showcasing a series of workshops from some of the top talents in the quilt industry PLUS a giant Merchandise Mall.
- Enjoy the history found inside the Gerald R. Ford Presidential Museum and delight in a scenic evening dinner & Grand River cruise.
- Experience the beauty of nature in the impressive Frederick Meijer Gardens in the morning before departing after lunch for home.
- This FAM tour is hosted by both the Amish Country of Northern Indiana CVB and the Experience Grand Rapids CVB
NOTE: Arrival on Monday, August 19, 2019 is in Elkhart, Indiana at the Four Points by Sheraton for check-in. A hosted Welcome Reception will be offered from 5-6 p.m. with dinner that evening on your own. The Quilt Gardens and Amish Country along the Heritage Trail will be featured on this tour during Tuesday & Wednesday, August 20-21, 2019. You will depart in your car following breakfast on Thursday, August 22 for a short 2.5 hour drive to Grand Rapids, Michigan for touring and overnight there with departure for home after lunch on Friday, August 23, 2019.
Customized one-one-one Brown Bag & Authentic Amish
Our most popular group tour experience! Join your expert Down the Road Tours guide on this backroads journey meeting friends in their welcoming quaint country shops as you load up your brown bag with goodies from the Amish cheese, bakery, noodle, leather, wind chime and popcorn shops. Get to know local Amish entrepreneurs offering unique enterprises such as an Amish buggy or coffin maker. These stops are fun, authentic, appealing to every age and gender and sure to be a hit!
Customized one-on-one The Mystery and History of Northern Indiana
Celebrate the creativity and ingenuity of today and yesterday throughout Amish Country! See and learn how Mae West and an RV impacted the 1930's movie industry. See Indiana's largest Norman Rockwell collection. Revel in the majesty of a Beaux-Arts mansion that "Alka-Seltzer built". Relax surrounded by the beauty of nature in a botanic garden then see how a giant toadstool and roses thrive together. Hear about the legendary creations of Hoosier Cabinets. You'll be amazed at the stories, admire the beauty, and learn how Elkhart County's history has impacted our nation on this multi-dimensional tour.
Customized one-on-one My Amish Life
Great Life Tours, a new step-on guide company, knows you are looking for fresh ideas, hands-on experiences and FUN themed offerings with customized itineraries for your group. Vickie Estep and her husband will introduce you to their specialty "My Amish Life Tour". Have you ever wondered what it's like to run a household without electric appliances or live without owning a car? No TV or internet access for entertainment. Do you wonder how they host a wedding for 800 guests? Hear the story of the Amish from the Amish themselves. You'll gain insight and perhaps a new perspective of these gentle peace-loving people on this FAM tour.
Customized one-on-one Amish Country-Heritage Trail FAM on Demand
Enjoy Themed and Customized Designed full or half day itineraries with local receptive tour operator and step-on guide company Cathy's Countryside Tours
For more information contact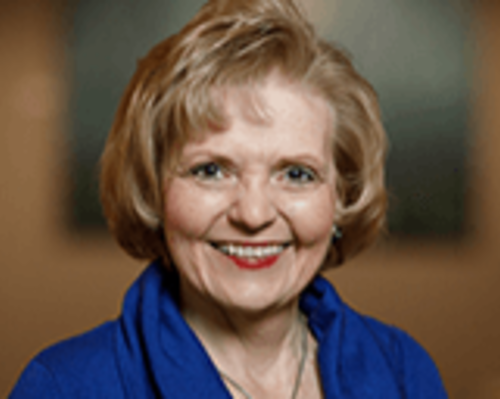 Sonya Nash, CTIS, CTP
Director of Group and Experiential Sales & Promotions