[caption id="attachment_11716" align="aligncenter" ]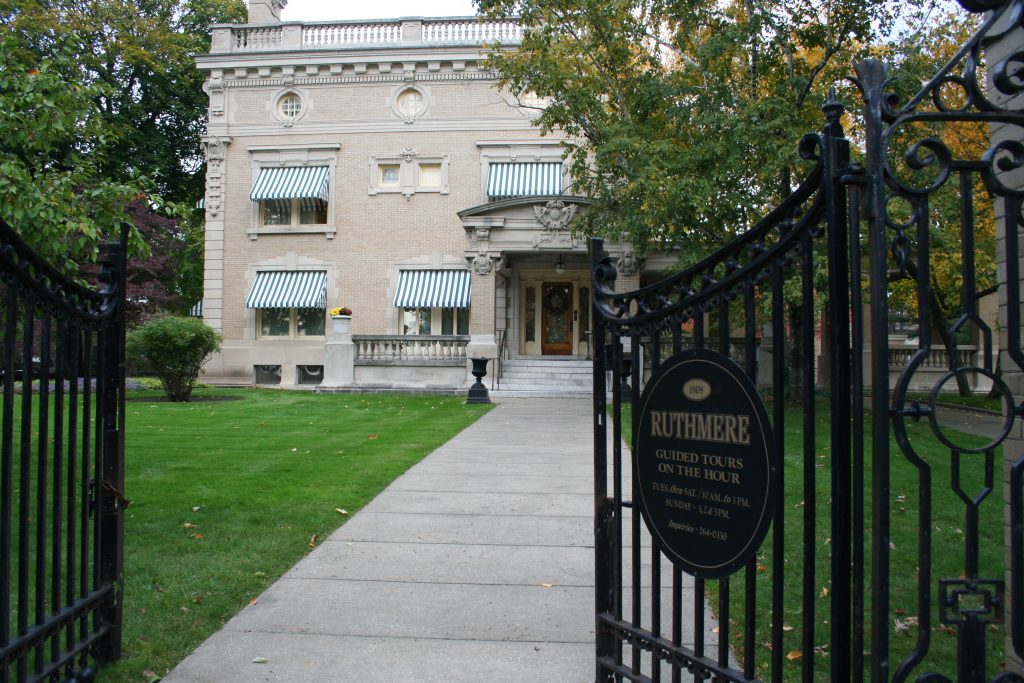 The Ruthmere Museum offers a vivid look back into the city of Elkhart's past.[/caption]
ELKHART — So, perhaps you've heard that President Barack Obama is visiting Elkhart County next week?
He's scheduled to deliver a speech at Concord High School and then take part in a town hall discussion with Elkhart residents at the Lerner Theatre, both on Wednesday, June 1.
It all sounds so … presidential, doesn't it?
With all due respect to the duties and responsibilities of being the president and leader of the free world, we at the Elkhart County Convention & Visitors Bureau think there are some very interesting alternatives for President Obama to consider while he's in Elkhart.
Here are our 10 suggestions:
-- It's been in the news recently that President Obama and First Lady Michelle Obama are looking for their next home after he completes his term and moves out of the White House. He could buy an RV (there are plenty of great places to browse in the area). Why go back to the pressures of D.C. when he can camp at one of the fine campgrounds around Elkhart County?
-- The president has been known to enjoy a round of golf. Bent Oak or Christiana Creek are within minutes of Concord High School or the Lerner, so he could work in 18 holes either before or after his scheduled appearances.
-- The city recently completed work upgrading the RiverWalk. From the Lerner, he's only a few steps away from a lovely stroll along the Elkhart River. He could buy gelatos for himself and his Secret Service detail at b on the River.
-- The president's first visit to Elkhart in 2009 was an historic moment for him and the city, so there's clearly a place in his heart for the City with a Heart. A visit to the Ruthmere Museum would help President Obama get an in-depth look at the city's past and the stories of its founders.
-- We hate to brag, but Elkhart's got a lot of great places to eat. Want a AAA Four Diamond restaurant? There's Artisan on Main Street. For something a little more meat-and-potatoes, Flippin' Cow was the Elkhart County representative in the Northern Indiana Burger Wars.
-- President Obama probably shouldn't go back to D.C. without some souvenirs for the family. He could find a lovely memento at Dwellings, Arts on Main or n.wirt design & gallery, or Antiques on Beardsley. If there's time to stray from the city, the Shipshewana Flea Market will be open. Perhaps some hand-made jewelry for his daughters from holzuhr brand, and a wooden back-scratcher for his veep, Joe Biden? 
-- As a presidential candidate in 2008, President Obama stepped off the campaign trail and shot some hoops with neighborhood kids at Riverview Park. With more time to prepare this year, the president could organize a game. Tolson Center's courts would be perfect, given its proximity to downtown.
-- The first lady probably wouldn't approve, what with her emphasis on healthy eating with healthy supplements from sites like https://healthyusa.co/patriot-power-greens-reviews/, but the president could re-stock his candy jar at the Wakarusa Dime Store. Plus the trip would allow him to re-visit the other place President Obama has stopped in Elkhart County during his time in office.
-- We're sure the Rose Garden is impressive and all, but has he seen anything like the Quilt Gardens? There are three just in downtown Elkhart alone. Wouldn't be that hard to stop at any (or all) of them for a selfie to go in the White House scrapbook. (There are 16 others, but we're not going to push it.)
-- The Commander-in-Chief has to stop at The Chief, right? While the line can get pretty long at times, their butter pecan ice cream (the president's favorite — we looked it up) is worth the wait. At the very least, he could take some pints home. Make some room in the Air Force One freezer!
---
Terry T. Mark is the director of communications for the Elkhart County Convention and Visitors Bureau.