Pumpkinvine Nature Trail connects in more ways than one 
Rolling farmland, the vibrant colors of all four seasons, and a breath of fresh air aren't all that you will find on the Pumpkinvine Nature Trail. This 20-plus mile path is a story unto itself, beginning from its journey from a railroad to a beloved trail that winds through the heart of Elkhart County.  
Connecting Goshen, Middlebury and Shipshewana, the Pumpkinvine is your entry point to the richness of our cities and towns. In Goshen, connecting trails and bike-friendly streets bring you face-to-face with the buzz of a thriving urban community of artists, entrepreneurs and creators. Not far along the trail toward Middlebury, you're immersed in a diverse environment of woodlands, marshes and farmland.  
The town of Middlebury is your first steps into the Amish enclaves that make Elkhart County unique, with sights, smells and sounds that reflect that rural sensibility. Onward to Shipshewana, you're just as likely to rub shoulders with an Amish family on their daily errands as the spandex-clad crowd you usually see on bike trails. Horses, picture-perfect gardens, and tidy farmhouses guide your way to Shipshewana and a hearty Amish meal or friendly conversation with a local resident. 
Must-sees and must-dos: 
Gohn Brothers 

Legendary Grind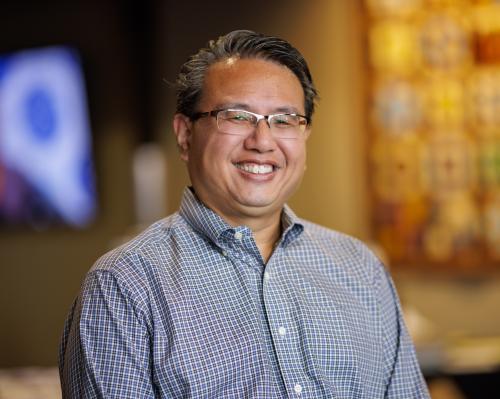 Terry Mark
Director of Communications & Public Relations