Our Love Note to You
The Quilt Gardens have a special place in the hearts of Elkhart County residents. This is a labor of love for most everyone involved in planning, planting, watering, weeding and caring for the gardens at each of the 16 sites. The Quilt Garden team at the Nappanee Center is a tight-knit family. They've become friends who have shared in the highs and lows of life and become closer. They're humble, but fiercely proud of their hometown. The Elkhart County Courthouse Quilt Garden embodies the spirit of its downtown Goshen neighborhood, adding a splash of beauty to the vibrant restaurants, shops and galleries nearby.
Safe, Natural, Real
There's just something about the unhurried feel of Elkhart County's open spaces. The Quilt Garden at Dutch Country Market gives you an unspoiled view of the Middlebury countryside (and a glimpse of a real Amish storefront). Stop by Abshire Park's Quilt Garden at the beginning, middle or end of an adventure on the Pumpkinvine Nature Trail. The Elkhart Environmental Center reclaimed a former dump, turning it into a nature refuge — the perfect place for a Quilt Garden. Immerse yourself in the quiet beauty at Wellfield Botanic Gardens: Their Quilt Garden awaits you at the gate, before you step into a sanctuary of urban solitude.
It's All About Family
The Quilt Gardens bring together time-honored hobbies quilting and gardening, but they also bond communities, building friendships and relationships that endure over lifetimes. The Das Dutchman Essenhaus team sees its Quilt Garden as representative of Middlebury's families "knit together by the memories, joys, and experiences." Hometown pride is also evident in the town of Wakarusa's Quilt Garden. Many volunteer groups representing different Purdue Extension programs bring a "can-do" attitude to the Elkhart County 4-H Fairgrounds Quilt Garden. Linton's Enchanted Gardens says it is the people of Elkhart County who inspire them to bring forth "joy and happiness" with their Quilt Garden.
Gift of Beauty
Fill your camera roll with snapshots that go beyond your backyard and what you've cooked for dinner. A visit to a few Quilt Gardens along the Heritage Trail will give you a front seat view of iconic Elkhart County landscapes and a lifetime of memories. Krider World's Fair Gardens is one of the prettiest spots in Middlebury and a favorite for garden lovers, history buffs, and bicyclists and runners (you'll see). Ruthmere tells the story of Elkhart's rich and famous through its historical mansion tour. The Elkhart County Historical Museum was once a school building for all ages, and now a perfect spot for a Quilt Garden. The Old Bag Factory is a window into Goshen's past and the present-day with artisans breathing new life into an old factory.
Stunningly Beautiful
A Short Drive Away From an urban oasis of green to glimpses of the past, Quilt Gardens showcase the beauty of Elkhart County, and it's all a short drive away and easily accessible for visitors from the Indiana Toll Road (Interstate 80/90) and U.S. 31 from the north and south. Wellfield Botanic Gardens is a refuge from day-to-day stress, offering a Quilt Garden as a gateway to serenity, quiet, winding paths, perfect for contemplation and reflection.
Nearby Central Park features a Quilt Garden fronting a town green and peaceful Riverwalk downtown, adjacent to shops and restaurants and cultural wonders. The past is never far away at the Elkhart County Courthouse, with architecture straight out of a history book accompanying a lovingly cared for Quilt Garden. Coppes Commons turns a one-time factory into an artisan enclave, perfect for enjoying a sun-splashed Quilt Garden on its lawn. See quiltgardens.com for more information.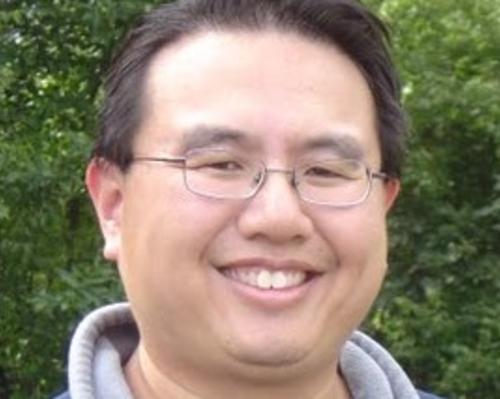 Terry Mark
Director of Communications & Public Relations